Don't Speak
May 25, 2012
Like a piece of paper that floats through the wind,
without purpose,
I go through indifferent motions .
Like a sketchbook before it holds a masterpiece,
completely blank,
I look empty to my reflection.
Like a robbery victim,
mouth shrouded in duct tape,
I can't speak no one cares what i say.
Like a prisoner locked up for murder,
behind bars and closed doors,
I keep my feelings bottled as these four walls
restrict me from taking it out on you.
Like a drug addict in rehab,
learning to say no,
I would learn to love myself in order to love him.
Like a difficult labyrinth some never figure out,
That separates you from life,
I'm searching for him, when he's already found.
Like land separated by water,
I'm on my own'
He's gone, they're gone, she's gone. I have no one to tell.
Like how I used to let you get to me,
When beautiful crimson streaks would listen,
I'm done with knifes and razors.
I refuse to explode again.
Like a saint who lost her way and was saved by the grace
god delivered me,
so why do i remain lonely?
Like a poodle your nose is up,
Like there's so much more than me.
Like a sick beast you've kept me away,
caged
Why have you done this to me?
Like an angel in darkness, he lights up this hole.
With black hair covering one gorgeous eye that doesn't deserve to be hidden.
Like a hero in a world of injustice
he sets me free, uncaged
In my dreams we meet upon a kiss and he takes me away from the darkness, i open my mouth and i speak.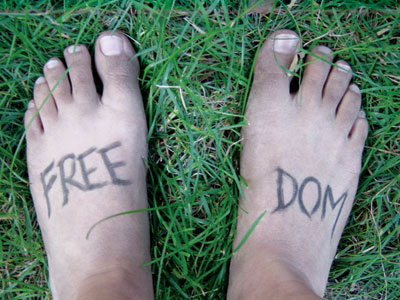 © Anna B., Northville, MI