The Voice In My Head
May 23, 2012
You may call me crazy,
but that's not what, The Voice in my head calls me.
The Voice in my head doesn't ever seem to understand,
the vast complexity of this pit that I fall into every time it speaks.
The Voice claims to know this and that about me,
yet when it says something, it knows not how I react,
nor how I feel.

The Voice does not take pity,
or empathize unless it feels like doing so.
It seems to laugh at all of my misery, seems to jeer me on.
"Is this who you are? Is this how you want to live? Is this who you want to be?"
The Voice jeers and jeers. "You can't do anything right, you are a worthless piece of crap".
Over and over again. Never stopping, never saying more than simple hurtful phrases.

I wish that The Voice could drink some of its own medicine,
that it could feel this pain that never seems to subside from the cruel words.
"I only speak the truth", The Voice is constantly pounding and yelling into my head.
"I'm not the crazy one. Quit talking to me, quit putting me in this agony. Quit with your hurtful words." I think to myself every time The Voice opens its mouth to speak.

The Voice in my head has been there for a very long time.
She thinks she knows everything about me, yet she knows not a thing.
She claims to know this and that, yet she can't tell you the basis of who I am.
I may be the crazy one, but The Voice in my head is the one that breaks and destroys.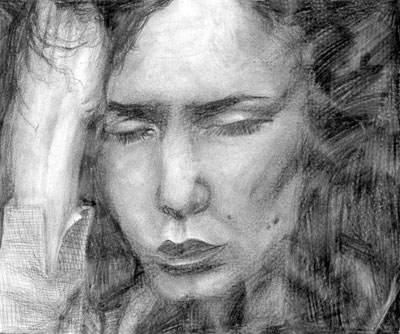 © Fallon K., Baldwin, NY