Untitled
May 19, 2012
Whoosh! Through the thick woods I fly,
Hear the breeze that brushes against my majestic wings,
Colors glisten like crystals as I soar through the sky,
Looking down upon all the little things.

You say something and I'll repeat,
I'm not thinking, I just talk,
But yet you still give me a treat,
Even though all I do is mock.

I am a parrot, colorful and bright,
A bright personality, it is a bright sight!
You'll never get bored with me,
Just you wait, I might be in a nearby tree!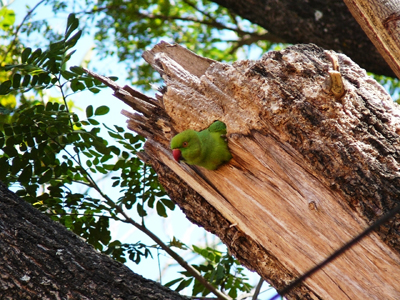 © Jaideep R., Bangalore, India