Orphans Home
May 19, 2012
She was there when they left her,
she was left unclothed,unfed.
Her older brothers took care of her,
But even they didn't have a bed.
They were put into an orphanage,
five years she called it home.
Until they found a family,
now U.S.A was her new "dome".
She caused a lot of problems,
they sent her to a ranch.
Her life was getting better,
she was starting a new branch.
She had two family tree's die, she's been through a lot of pain.
so when she went to her third family,
she hoped she'd having something new to gain.
But she was surely wrong,
because after a few years,
a little orphan girl,
had gone through many tears.
Her new family caused her pain,
pain was now all she knew,
until she met a boy,
who made her a bit less blue.
This boy became her best friend,
she began to like him more,
and on their 13the birthday,
his love had an open door.
But thee girl got scared.
And she hadn't kissed him.
So once again in life,
her life became dim.
She never lost sight of happiness.
She never lost sight of thee boy.
But all she had right now,
was her thoughts and her stuffed toy.
She became depressed.
She began to wear a frown.
Till thee boy she liked so much,
asked her out and gave her a crown.
He treats her likes she's everything,
but she doesn't understand,
how he can love an orphan girl,
or hold an orphans hand.
She loves him very much,
more than thee world can hold,
but even withe so much happiness,
her real story stays untold.
A little orphan girl,
found a home in this boy's heart.
She will love him forever,
And withe him she'll never part.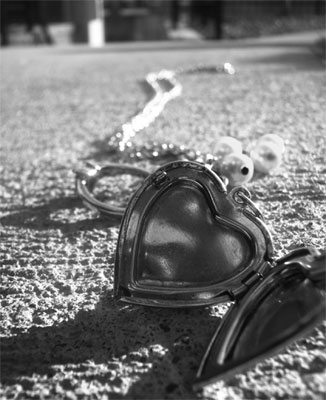 © Francesca Y., Robbinsdale, MN