Call to Wake
May 19, 2012
Will you allow me to steal a moment of your time
to share with you a tale as sweet as wine?
Let me give you a glass, a sip, a taste.
My love, this wish on others I cannot waste.

Come take my hand as we take a stroll.
My, oh my, these feelings do not roll
off my tongue as I would hope them too.
Please, have patience with these ramblings I spew.

If you come with me, I'll give you all my love to borrow.
If you stay with me for all the tomorrows,
I will be a flower, a breeze, your light.
I will be the moon and the stars guiding you through the night.

Wrap your arm around my shoulders,
and I will wrap my heart in yours, we'll smolder.
Allow your cool blue eyes to lie upon mine.
In them you'll see our truths, we'll shine.

Can you spare a moment of your time?
I'll show you what would be if you were mine.
I'll leave this hand, it is yours to take.
My love, my love, call your love to wake.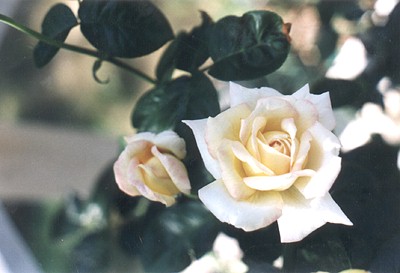 © Jacqueline S., Hanover, MA