Mister Teddy
May 6, 2012
Oh teddy bear, oh teddy bear
Though your eye is hanging by a string,
And I fear your threadbare seams may burst,
You are the only one who seems to listen,
In my desperate times of hurt.

I clutch you when I'm feeling scared,
Or sleepy or sick or alone.
And I hope it's ok that I keep you,
Even when I am grown.

I love the things you do for me:
you stay up late at night
(to guard me against the monster
that wants to give me a fright).

I tie balloons around your arms
Just so you can fly.
And I dress you up for tea
In a homemade suit and tie.

You travel with me everywhere;
You share my seat on the plane.
You're a jetsetting little teddy,
And the next place you go is Spain.

And I hope you understand,
That you'll always be my bear,
And even though we're beginning to grow old,
I'll still love you when you tear.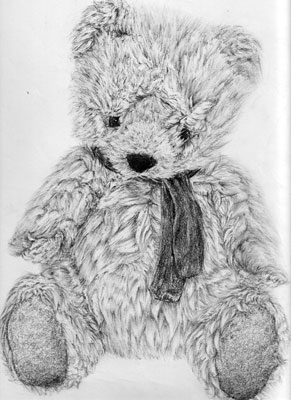 © Sarah F., Birmingham, United Kingdom