Two-Faced
May 5, 2012
Sometimes I wonder why
I feel like I'm tearing in two.
One part sunlight, one part moonlight,
And I realize the moonlight is you.
There are times when I hate you,
When you make me feel like I'll break.
I try to push you away,
Then I realize my mistake.
You are me, and I am you,
together we'll reach for the sky.
We'll build a gleaming obsidian tower,
turning darkness and night into beauty and power.
And we will be remembered.
Without you I'm nothing but glass walls;
Without me you wouldn't be real.
But combined nothing can stop us.
I need how you make me feel.
It's all that I have.
I just realized how much I need you.
My soul would be dead without you.
Where was I before I knew
What wonders the shadows could bring?
You are me,
But how can that be
When you seem to hate me so?
I am caught in your storm
And we cling together,
Because as long as we're one
We can endure any weather.
But I must not let you have too much control;
I must remain myself.
By day I must be sunny and bright,
But by night I go dark again.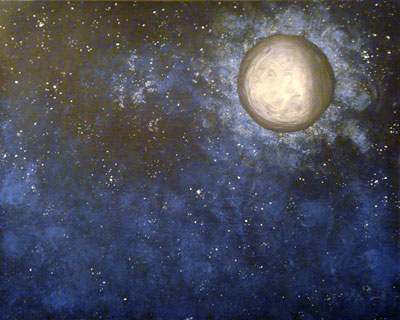 © Allison H., Vancouver, WA