I'm Serious
July 25, 2008
To those who've gone,
I write this song,
In loving peace and memory,
Why did things go wrong?
Gangs in this world are worse than before, Full of drugs, sex,guns, Never knew what was in store,
Members throwing up 3's and 4's
Not knowing what it means,
Members stuck in that life,
Members turned into fiends,
Sleep all day, Parties all night,
if they'd see the real world,
Then life would be all right.
From being young and so good,
To growing up in the hood,
Erase gangs in this world,
Only if we could.
Gangs are like drugs,
Once you're in it's all regrets, pulling you in deeper and deeper, It's something you won't forget. Listen to this rhyme,
Skip doing time,
Gangs aren't cool,
Gangs aren't what they seem,
Gangs commit crimes,
know what I mean?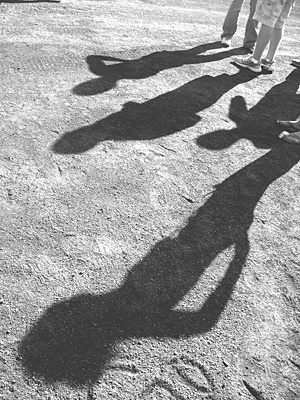 © Trella R., Mountain Lakes, NJ