The Dash
May 5, 2012
There is an unseen battle being fought, with soldiers made of our souls.

It's a civil war of either/or, an attack on apathy, a denouncing of disdain,
a fight to fully grasp the gap that exists between who we are and who we could be
Our potential, screaming a battle cry, pleads us to embark on the rediscovery of so many lost things:

Like one, to realize that life is not just about fishing for lies, see
we can't just reel back our lines after casting them out
for the sharpened words may have already punctured the delicate insides of others' minds
leaving them, laying on the ground in shock, behind and grasping for the truth

And two, to understand that being accepted doesn't necessarily make us exceptional --
that we must instead search the very cores of our own hearts and discover,
lying among the vena cava and the aorta,
who we are
and use this identity as a bulwark for our spirit and our humanity
as a standard to declare that we are defined by what we love, not what loves us, see

Next is three: to know that you're not alone.
That one-on-one is simply a way to play basketball, not a lifestyle
So while you're down to your last nerve and
May be faced with a seemingly insurmountable mountain of burden
Don't forget that you have backup in the form of the people you love and trust
Don't be foolish and presume that you can simply live life on your own
After all, there has to be a reason why the word "ignoramus" begins with an "i" but ends with "us".

So don't give up! It's true that the war is not easily won
Admittedly, there are times when I feel overcome,
When I feel that fatigue has finally triumphed and replaced my bones with mason blocks, turning my blood to grout.
Such times are when I close my eyes and listen to the shouts of the battlefield, dispersed with cries of hope
that form a beautiful harmony out of the cacophony,
a sign to remind me that there is still a potential to be satisfied.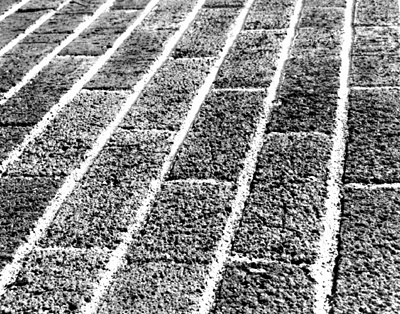 © Travis K., Phoenix, AZ