In that town of Searsport
May 14, 2012
In that small old town of Searsport Maine
I think every one know where I'm talking about.
The men are all away in there Carhartt jackets and jeans.
There worn out baseball caps and there muddy old work boots.
Weather it's hailing wood, building houses, or just plain old going to the bank.
In that town of Searsport Maine.

Now the women are not much different from the men. There same old work
boots, Carhartt and jeans out working. Now some of us women are out of town
working at a desk typing away. Others are home watching over the little ones.
Thinking I can't wait till these ones go to school. Cleaning the house and changing diapers
is just a small part of being a mom.
In that town of Searsport Maine.

The teens in this town are just as rowdy as any. Out all night, school all day.
Sports in their school is there most important thing. Weather it's soccer, basketball,
baseball, softball or track they are there. Baseball hats, muddy jeans, and worn out sneakers.
Now for the girls in my town they are always off to the mall or home studying.
But no matter boy or girl in this town we are always with our friends.
In that town of Searsport Maine.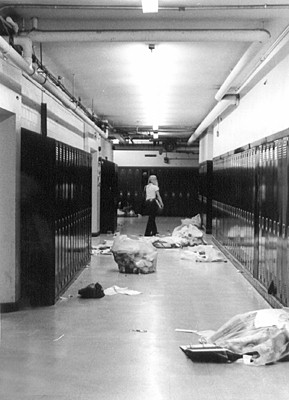 © Halsey S., Marblehead, MA