You Won't Forget Me
May 14, 2012
I thought I could tell you how I'm getting along
Without you, I'm fine! I'm wrong.
Every breath I take proves that I'm alone
I'm the loneliest number, I'm on my own.
I dry my own tears because no one else will
This solitude is a better pill
That I must swallow with a tall glass of sadness
While I try to drown the blackness
I'm choking on this smoke that brings me to madness
My reflection blinds me, I'm hopeless.
And you're off making your dreams come true
You've forgotten me but I just can't forget you.
I hope one day you sink to the bottom.
An unthinkable, unspeakable horror that you can't fathom
I hope one day you fall and no one will catch you
You'll fall in love and your heart will break in two.
I will personally rip it out your chest and stomp on it
I will taint your already poisoned soul and laugh about it
So I've become insane but you drove me
I'll make sure you don't forget me.
I will follow you wherever you go
I'll stake out in the rain and the snow
This love that you let go, will never let you go
It will swallow you whole in a tornado
Of Passion! The winds flailing and thrashing
Like a bowl of salad
Your breathing's ragged; your expression's haggard
How dare you forget me you dirty bastard!
Cry for me like I cried for you!
Beg and plead that I won't leave you!
I want you to suffer just like me
I want you to know how a broken heart bleeds!
I hope it eats you up inside at night like a parasite!
I hope you cry out for mercy, fall from glory, and feel nothing inside.
You wanna forget me? Is that what you choose?
What about the tattoo I made of your face just for you?
Revenge is sweet but your tears are sweeter.
I lap them up like a b****, I got meaner.
Yeah this is the way it's gotta be
I can't go on if I don't see you bleed.
I want you to plead on your knees at my feet.
Where are you going? Wait, Please!!
I'm sorry it's gotta end this way
With a bullet in your face
But I just can't let you go again
No, this time it's gotta end.
Call me crazy, I call it love
And I crave yours, I can't get enough.
Before i press the trigger against our temples,
Let it be known that you didn't forget me, plain and simple.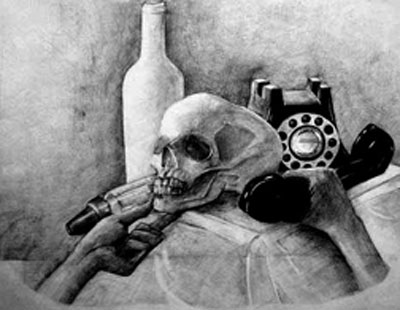 © Xiao H., Naperville, IL