the adventure
April 24, 2012
Fred is very excited that Parker is coming to Russia. This will be the first time for Parker two come and see him by an airplane in years of him and his mom moving to Colorado. They moved to Colorado for a good paying job. Parker is very excited to see his cousin. While Parker was on his way to the airport he was thinking of what to do with Fred. When he gets to Russia. As he gets on the airplane the flight attendant announced that there we'll be a snowstorm when they get to Russia.
The snowstorm kind of scared him. After three hours the pilot announced that they are now flying over Russia. As the airplane began to shake, the pilot yelled that we are going to crash! The plane hit with a loud thud and the snow went every which way. Parker was knocked out by the crash for three hours. He woke up with a lot of head and chest pain. He looked outside and saw a lot of snow then he saw that the pilot was sitting by his side and He said that no one will come and get us. For a long time they looked for the first aid kit and food. The pilot started to make a fire under a pine tree. Then Parker saw a big pig and yelled look at that thing. The pig then ran away. They then decided to make traps to kill the pigs, red stages, rabbits and sequel. Fred then went to get wood for the fire and he had to go through a ten foot snow drift and over a creek.
When he was coming back with a dig bundle of wood he slipped and fell in the creek. As soon as he hit the water he springed out like a cat. But he still had to go through the big snow drift. He finally got to the plain and set the wood by the fire and picked some pine needles, snow and put them in a still cup and the pilot asked what he was doing and Parker then said that it will give you plenty of vitamins. The pilot then said to put that down because we have been saved by someone named Fred. Right then Parker started to run as he ran around the end of the plane he saw Fred there with three other people. Parker then stopped and said, "How did you find me". Fred then answered," We heard the plane crash and came to see if everyone was ok". Parker said, "Let's get out of here". Fred said,"lets go".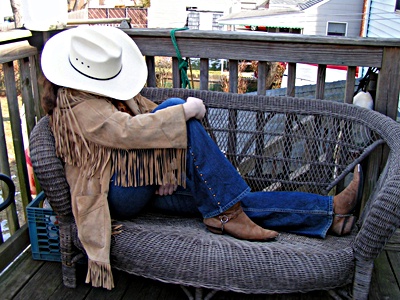 © Alison L., East Islip, NY