Butterfly
May 14, 2012
Born in the world so bright, your life has just begun. Take flight to the sky, and blend with the sun.
I said to not get near; it's something that I learned. The sun gets too hot, and you might just get burned.
Did you fly too close? You got burnt around your wings, but you live and you learn from these nasty little things.
Fly high, fly low, land on someone's sleeves. Are you really there? You blend with the leaves.
You're a camouflage butterfly. If you want to get away; you blend in so well, you might as well just stay.
As you near the end, you've gone though a lot. Brown patches so near, I have not forgot.
I think you've seen it all. So for you I will pray… fly into the sky, up up and away.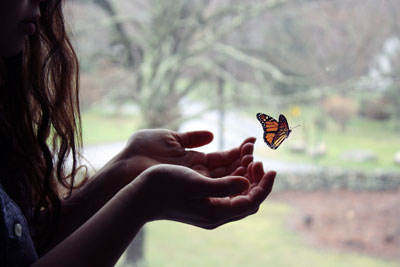 © Sandy H., Woodbridge, CT