Beacon
May 9, 2012
Bring me the sunset in a cup,
Reach up into the sky and capture its stunning rays.
Carry it back to me
So that I can keep it with me in the dark.

The gentle glow can warm me up
In the coldest of nights.
All I have to do is
Take a peak and let it loose.

The soft light of the sun can drive away
The loneliness of the early hours.
It can comfort me from all of my troubles
And lull me into a tranquil rest.

I will be able to remember that even though the sun disappears from the sky,
It is always there.
There is no loneliness when I know it will be back again in the morning,
Starting the new day full of positivity and brightness.

If I forget this due to depressing thoughts and worries,
I always have my cup to lead me back into the light.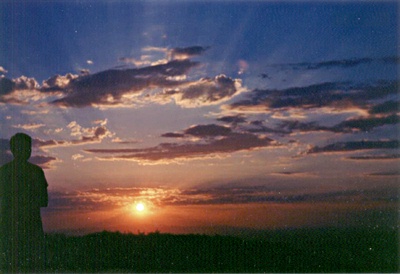 © Jovee B., Dededo, Guam