Daggers of Eden
May 12, 2012
Your knife spins through this air,
piercing what I am just learning;
these jays in the dark cry
as love fails to halt the wrath from churning.
Silver clangs on the wooden floor,
killing what is not breathing;
Death signed its name eons past,
before even this blood was flowing.
The thunder breaks down the doors,
ending what isn't starting;
no buds began their bloom since the last daffodil died,
where no grave leaves its marking.
The wind soothes the storm,
healing what can't be unbroken;
the flowers have wilted and love is too late,
for the right words were never spoken.
The knife snaps on the ground,
breaking what chance still stood there;
your walls of mirrors still stand in front of your shallow water eyes,
and there is no place left for flowers to grow here.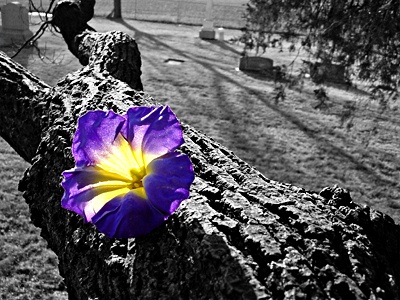 © Greg K., New Lenox, IL