Ode to a Rosebush
May 9, 2012
Often times a symbol of love,
nice and peaceful like a dove.
The blood red flower does bloom,
even as a symbol of death and doom.

All its enemies will flee
from its thorns: sharp and pointy.
It has a very sweet smell
that puts the whole forest under a spell.

Over the garden does it rule,
always strict, but never cruel.
With a firm and steady hand,
so pretty and proud does it stand.

Worshiped by all in a forest glade,
its thorns as sharp as a knife's blade.
The rose is beautiful and smart,
and rules over the forest with a kind heart.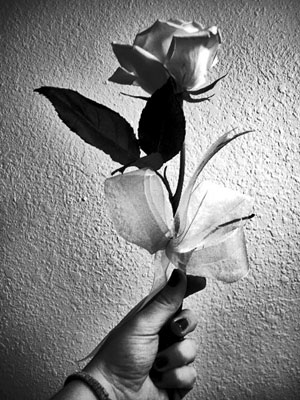 © Lauren R., Edmond, OK