What you see isn't me
May 8, 2012
I see a golden smile.

I see warm caramel eyes.

I see a flawless face.

I see a poised figure.

I see elegant movements.

I see a mask.

Behind all that gold, nervous stutters chew at cracked lips.

Behind the melting caramel, tears wait on the boundary to bleed.

Behind all the make-up, a timid ego is waiting to pounce through.

Behind confident clothing, a little girl clings on, three sizes smaller.

Behind strong, ballerina motions, a clown stumbles over unstable gallops.



When you look at me, what you see isn't real.

What you see isn't me.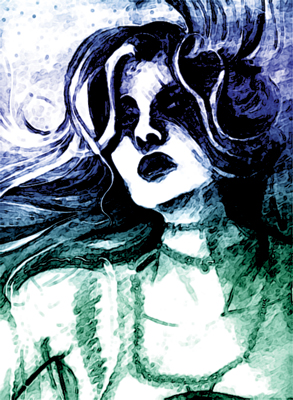 © Sindi J., Westminster, MD