Vampire Pain
July 17, 2008
Time passes,
days turn to nights.
Seasons change,
coming and going.
Yet I do not change.
I remain the same.
The seconds tick by,
yet my life never moves.
Still is my life clock.
For me the seconds never pass by.
I am stuck.
The wheels of my life clock jammed.
I shall live till the end of days.
Seeing everyone around me grow old and die,
when I can not.
Yet yearn to die I do.
Everyday that passes by is like another curse.
For my entire life is a curse.
The curse of a vampire.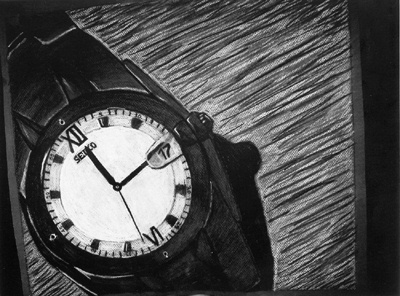 © Rachel U., Danbury, CT