Hallow
May 7, 2012
There's a well in the middle of a hallow,
and many a man did it ever swallow.
At the bottom, many are rotting,
but the well just keeps on plotting.

None would come close
for fear of heavy dose
of the terribly putrid smell
at the bottom of the old hollow well.

Simply put, it's a pool of hate;
one you cannot satiate.

Quite a story it has to say,
but it hasn't always been this way.

There once was a girl who came along,
only idly singing a happy song.
This poor girl tripped and fell
to the bottom of a wishing well.
Never before had someone fallen,
so no one was there to hear her calling.

Now you know where the stench came from,
and exactly what the well has become.
No man since has lived with a tale to tell
of returning from the old hollow well.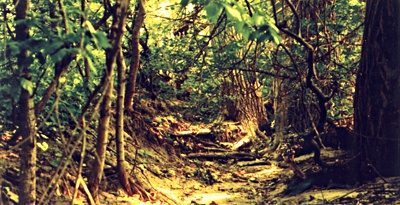 © Dan B., Papillion, NE