Life as I Lived it
May 4, 2012
I sit and chill and toke and smoke,
But all the while it's just a hoax.
I try to escape my evil mind;
It's so messes up, it's driving me blind.
I sit and think about my life…
Still, I'm holding that evil scythe

What is this here I see?
Can this be an epiphany?
I'm starting to get this evil game;
All the while I was the blame.
I sit and think how fun it would be
To get this monkey off my back, and finally be free.
I'm getting help, you see;
I wish all the addicts could come and join me.

It's been a couple of months, and I feel so good –
Better than any drug ever could.
I open my eyes now and what do I see?
All the people that were always there for me
Greeting me with open arms.
I hope this time I cause no harm.
Looking back now, I get the chills.
I was hurting people just for thrills.

My heart goes out to the ones I love;
I hope He can forgive me, my God above.
Looking down so distraught,
I hope I can change this evil plot.

It feels so good to get this off my chest;
It felt like I was wearing a 100-pound vest.
Making the change…It's not easy, you see.
It's like sitting with lions and finding your chi.
I'm going to solve this evil trick
With just some quick arithmetic.
I'm solving my problems day by day –
I'm almost there; I'm on my way.

I've been there, done that, tried it all.
If you think you're gonna win, you'll definitely fall.
It's sad to think all the people it took;
The list is so long, it could fit in a book.
This poem is over. That's all I have to say.
I'll write some down on a different day.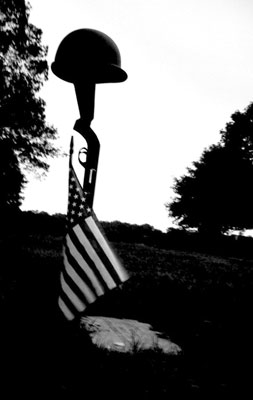 © Kristine B., Setauket, NY