What it all will mean...
May 1, 2012
If I fill this composition book
With poems I write each day,
Will I remember how much heart it took?
And will their meanings stay?

Or will the sum of all its parts
Be a fraction of the whole,
A dubious mockery of art,
Scattered reflections of a soul?

Suppose there's no sense wondering,
No sense in speculation,
For all of us are wandering
Through transient vocations,

And filling it is not my goal, but simply to express,
A love for life and ball-point pens: nothing more, no less.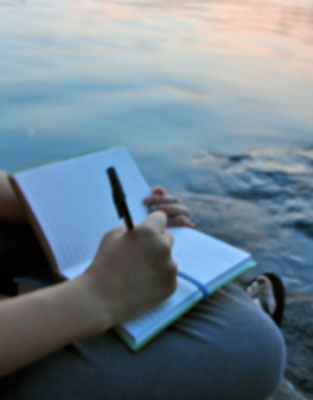 © Grace K., Port Washington, NY