Robot Love
July 15, 2008
Hey Mr. Roboto, you sure look good.
Mind if I have a look; a touch?
Your silver chrome physique, impressive.
And your oily gears,
Will surly release the freak in me.

I can't waste my time on a guy with bad oil,
A robot with intentions I disagree with.
You're the one,
The one I see myself with.
Seeing myself starting a family; children.
A big UFO and a white-picked fence.
This is what I want; Robot love.
These things take time, but I don't care.

Go ahead and place that bolt on my finger,
The one I always wanted, and sweep me off my feet.
And I'll do the same; a washer for you.
You're taking control, and I'm following.
Who's to blame for this oily love that hurts,
This Robot Love?

Get down on one knee and say you'll have me,
Have me to hold; to love.
I knew since the day,
The day that we met.
When dear Sally introduced us,
I found the other half of my gear;
The half I was missing, the half filled with love;
Robot Love.

Our first date, ohh how it was so romantic.
A candle light dinner in the middle of a landfill.
A table of two, and my favorite,
A plate of rusted sockets and springs.

I'm yours forever, if you just say "I Do."
So take my gear, my gear filled with love for you,
And worship it as much as I adore you.
And we'll stand strong.

We'll take the long road in life,
And enjoy it together.

A wonderful wedding awaits.
Tin Man came all the way from Kansas
On the Wicked Witch of the West's broom to marry us.
So no stiff feet!
Wired streamers and a toolbox cake.

We'll dance our joints dry,
Like Rock'em Sock'em Robots.
And at the end of the night,
Our honeymoon starts.
A honeymoon filled with greasy inspections.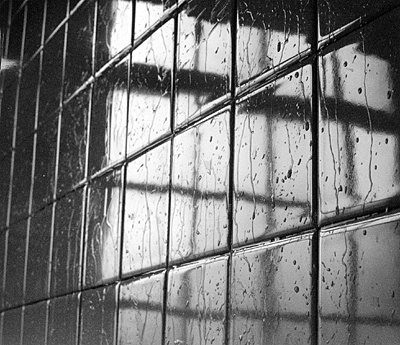 © Jared S., Pompton Plains, NJ