Alone
July 13, 2008
I'm always alone in the darkness of solitude,
No one can free me,
I'm to far deep into it.
I cannot break free, no matter how hard I try,
It's suffocating me,
I cannot breath in the clean air.

No one can feel my pain,
No one even cares.
I'm all alone in this world.
No one can see the tears run down my face.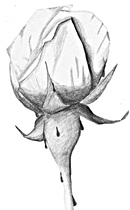 © Elaine S., Phoenix, AZ