Gone without a trace
April 28, 2012
She didn't understand.
Sometimes they were friends,
sometimes they were more than friends.
But sometimes she was nothing to him but a
stranger.

What happened?
What changed?
What did she do wrong?
Those three simple questions always raced through
her mind.

Not talking to him killed her.
She always thought he'd be by her side,
she always thought that their friendship would
last forever.
She always thought he'd never changed.
But the thing was, he did change.

She missed the old him,
the guy that could make her laugh just by his
corny jokes.
The guy that made her feel like she was wanted,
and that she had a place in the world.
The guy she'd have late night talks with.
The guy who'd send her morning texts.
The guy whose face formed a smile every time he
saw her.
Most of all,
she missed the guy who cared.

Now, when she really needed him,
he was nowhere to be found.
He'd left without a trace,
and every time she tried to convince herself that
she didn't miss him,
she was caught herself wishing for him to come back.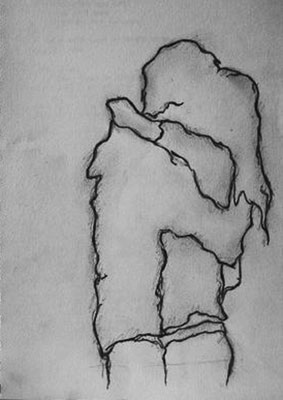 © Nicole B., Newcastle, WA