Here Below
April 24, 2012
Here below the water, things can be so peaceful.
Here below the trees in the shade things can seem so mystical.
Here below the sky, with the sunlight on my face,
I feel as if I have finally found my place.
Here below the clouds, when the rain falls to the Earth,
I know the sky is crying with joy, celebrating new birth.
Here below the dark night sky, the stars shine brightly, lighting up my eyes.
Here below the clean white sky, snow trickles down the air.
It lets me know what is real, what is true, what is actually there.
I see it now, the ruins of what once belonged, in this ancient battlefield, long gone.
I hear the cries of joy, and tears stream down my face, for now I know what its like is
To finally have faith.
Here below, I know that if I leave I can't come back.
That's okay, for I have memories, in my bag I'll pack.
I'll take them with me where I go, from sea to shining sea.
I'll carry them forever, I shall, my friends… you'll see.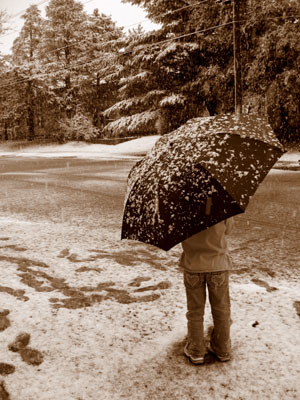 © Hui Y., Potsdam, NY