The Forgetful King
April 24, 2012
This story I set, in a 50 foot castle at night
About an old man afraid of flight.
He woke up one night and smelled some combustion.
He just thought it was the smell of some tungsten.

He checked his light for didn't belong
Only to find that his light was not wrong
Se he went to his window, and guess what he found?
His daughter's house was burning to the ground.

He wanted to go and help his daughter,
So he ran to the door to be a good father.
The door was locked, and he had no key,
So he had to find a new way to flee.

He then heard and owl with its famous hoot,
And remembered that he had a parachute.
He looked down, and noticed the height,
And realized it would take great flight.

He put his fears aside and swallowed a lump,
He closed his eyes and took the jump.
He got to the ground and gathered some water,
Only to remember that he has no daughter.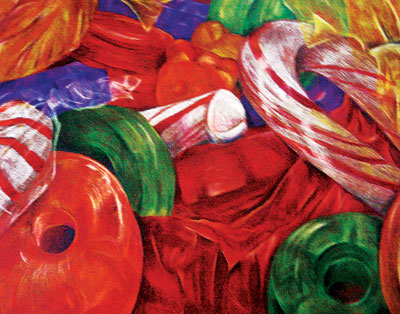 © Amy Z., Edmond, OK