Free to Beleive
April 19, 2012
I wanted to be there but you drew me aside.....
I never listened and walked aside... I never seen such a beautiful light turn so dark... I asked you not to go, you said you must free us and that you would always walk beside me.....
The pain he endured going up the hill, my will to help was tormented by your words.. You left promising to return... I kept on beleiving in time to tell the future..... You came back with so much grace but I couldn't face that I almost didn't beleive... He said he must leave again and that he would see me after he freed me.... The darkness had left only to bring light I am free and only beleive that you are always there like wind you can't see it but you feel it and know it's there.....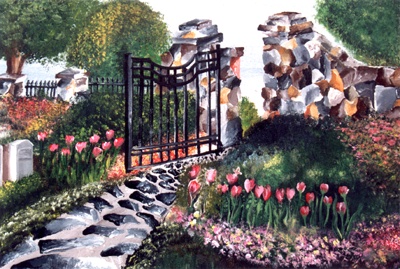 © Anabel T., Kannapolis, NC