The Other Life
April 22, 2012
All men are born as equal as can be,
But are all people really this free?
In the U.S. of A, we've got it pretty good
We're ignorant of the world, and stuck in our hood

Neglecting to realize the rest of the world's cries
Cuz what happens beneath those hidden sheets
Are more important than any man's feats
Those entrapped by Kony's hands
Should take precedence over Justin Bieber fans

From Genocides in Rwanda and kidnaps in Uganda,
To brutal sex slaves and deadly drug trades
There's more out there than our news will share
We need to open our hearts and spread our care!

The world is corrupt.
But how many of us care enough?
Living our ignorant lives
Caring more about our selfish prize
We need to help one another
Spread our love to a brother
Then the world will see
That it too can be free.

If we just pick one cause,
And take a moment to pause.
Take a minute out of our busy lives
To help cure the worlds wretched cries.
Then the world would be a better place
Filled with peace and equality in race

We think our lives are tough, cuz we don't have enough
We want more money, better cars, and a hotter honey
These first world troubles, don't even compare to their struggles
Their gruesome lives and torn up knuckles.
They need our help, our simple support
We are all they have: their last resort.

All men are created as equal as can be,
But these men are clearly not as free as me.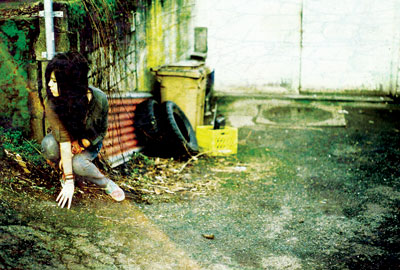 © Hailey J., Lake Oswego, OR