So Misunderstood
April 22, 2012
You can't seal your fate even though some things are handed to you on a silver plate.
You hear people scream as the tears come down,
They shout, pout and living in a small world you can doubt.
That people are dying every three seconds from starvation, that's all I'm saying.
You were coming home from the bar, you were drunk, the car lost control and you weren't too far.
Far from home, and your regular life, your kids and wife, the ones that hold you so tight.
He was pointing right at you, gun cocked and ready, you shiver in fear your hands are shaken and sweaty
Pop pop. ! That's the end, forever and then, no more turning back, life is like a misunderstood gift, there's no take backs.
You're lying in bed, sick from toe to head, your body's giving up and you want to let go. Your family is sanding over you praying for your life
Life that isn't forgiven, the life that is taken like it's forbidden, but cancer and infection won't listen
Attack with pain, and spread without caution, your done and gone, your spirits left to be in heaven.
Death is feared it's avoided and shamed, it's the hovering disaster that takes its claim
One by one, he dropped the gun; two by two the cars pass through, three by three your cancer free.
Don't ever take life for granted, when things could end in second,
People complain about petty things, like relationships and boring trips
It's time to appreciate, love don't hate
Life is misunderstood, and easily forgotten like a second date.
Don't waste time, on what you don't have, and don't cry about what's not okay, live life to the fullest every day
Things will move on and life will go without you, so hold on and remember who you are.
Don't let the little things define you and you will go far.
Remember someone out there always has is worse than you, fighting for their life and trying to make it through
Through the hard times of poverty, and misery, the dark world that swallows them endlessly.
Through the terrifying accident of a car crash, to the instant death of a bullet shot, now only in your past.
The past will mold tomorrow, and you can find the true meaning through cold sorrows. You can fight through the exaggerated upsets, and the over dramatic regrets.
You only have one life
So live it like there's no end.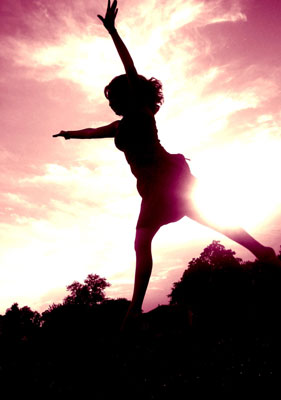 © Martha V., Morton Grove, IL