Sleeping Beauty
April 16, 2012
She laid beaten
Covered in scars
Ocean eyes staring
everywhere yet nowhere to look.






My
Hands stained red
with jealously and love
Regret fills
my empty heart.






Sleeping
soundly like death
Silent like the wind
still forever more
she slips away.






Beauty
As such so rare and pure
Peaceful as a blooming rose
my hand grips to hold
As she slumbers on.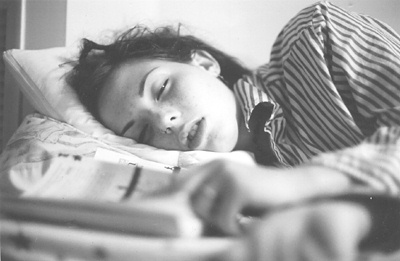 © Rosie A., Lexington, MA