Carpool to School
April 18, 2012
One and two and three and four:
I check my backpack, head out the door.
There's no yellow bus for me,
But four friends instead, for company.

Me and brother–that makes six.
We're squashed together, all in a fix.
Backpacks scattered at our feet.
Our driver turns right and leaves our street.

More streets, more turns, left and right.
The sleepiness in our eyes we fight.
All of us in silence sit,
Staring through glass as the sky is lit.

Sunrise begins right behind
The moving car, yet my tired mind
Does not care a single bit.
I think "School–I'm heading straight for it.

Oh why do I have to go
To the place where days are long and slow;
Where the hours feel like years;
Where lectures simply bore us to tears?"

I do not voice my question.
And so no answer or suggestion
Is offered to ease my mind
While my warm bed is left far behind.

The gates appear up ahead.
There it is–High School–the place of dread.
Our driver parks. We fall out.
As we rub our eyes we look about.

Groups of teens standing around
Contrast previous silence with sound.
Their endless talk seems so loud!
We walk through the door, leaving the crowd.

To the crowded hall we walk,
Stand in a circle, and make small talk.
We wait for the bell to ring,
Too tired to care about a thing.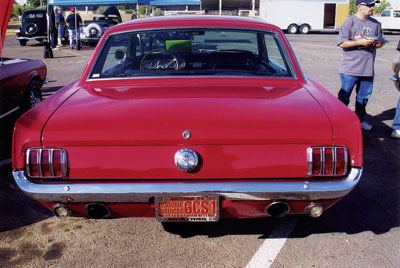 © Andy G., Phoenix, AZ