Rose Petal Dance
April 18, 2012
Water rushes pass my ears
wind rushes upon my back with wild vigor
and rose petals leap to be nominal saviors
I sing with it all
Without moving my lips, a melody of sweetness and pensive lost
in decay upon my audience's ears.
Splashing in the water are the naïve little tadpoles
fluttering in the wind are the mindless butterflies
and rose stems stand tall, embellished with their intricate thorns
I dance with it all, motion and movement
to my rhythm, a silent and long one
to test my body's endurance.
At one with the sea, a body that captivates with its merciless waves
flying with the wind to amorphous clouds tempting me
and sitting on a chair
I read to the song of dance and life
of the rose petals' stories of their travels and strife
and listen to the accompaniment
My silent harmony.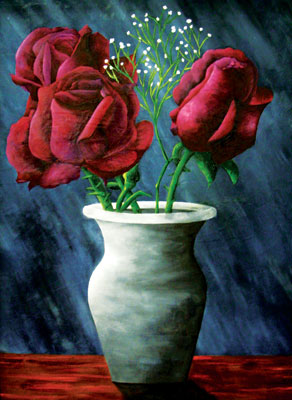 © Brandon S., LaFollette, TN