My Shadow
April 14, 2012
My shadow follows me
wherever I go.
Sometimes to my right.
Sometimes to my left.

My shadow is afraid or the dark.
It hides at night,
when the sun goes down
and the lights go out.

My shadow never leaves me.
Sometimes it may be hiding,
but I know it's always following me
wherever I go.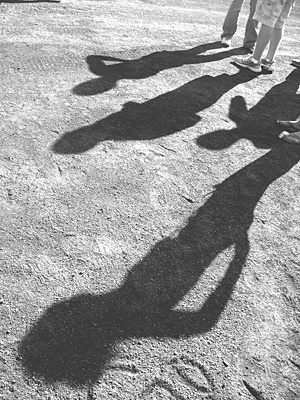 © Trella R., Mountain Lakes, NJ