Wings Of Mine
April 10, 2012
When people daydream, some pretend they're a hero.
I, on the other hand, dream of having wings.
Now, these wings would be attached to my back.
Gathered together, the feathers will be strong and allow me to
Soar over the treetops, and escape my dull life.

Of course, I would come back,
For I would miss my family.

My dream is unlikely to happen, but
I believe I already have wings.
No one can see them, they're just there;
Enhancing my confidence is their job.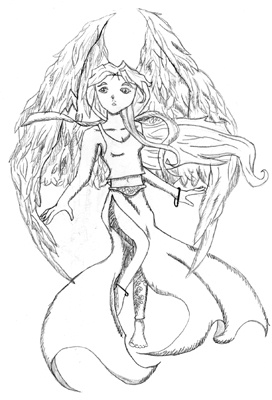 © Kellie D., Lafayette, LA