Silver Heart
April 10, 2012
I wasn't ready to throw everything away, only what I didn't need. I was gonna throw my own life away, because there was nothing for me left here. But then he came, and he had the same problems as me, and wanted to leave this world as well, but I didn't see why, for he seemed like a normal person, except for one little thing: He can only hear what a mute person has to say, and he can understand people's thoughts.


I saw her, sitting there, staring at an open notebook, pen poised over the page, like she was trying to figure out what to write. I saw some kids go up to her, say something, then watch as she packed everything up and left. I followed her, then held out my hand and introduced myself, "Hi. I'm Brandon. And you are?" she took my hand and shook it while smiling, but looked sad. I was about to ask her name again when she handed me a small paper with her name: 'Sasha-McKenna'. I looked at her. "Can you speak?" I had to ask. She shook her head, then started writing why.


I looked at him. Brandon, he said his name was. I already liked him, even though he asked for my name. I knew that this was going to be hard, so I handed him a small business-like card before he asked again. "Can you speak?" he asked me. I looked at him shocked, for most people know that I can't speak. I sadly shook my head, while handing him the newspaper from 2 days ago.


I read the newspaper she gave me and gasped, two of her friends were killed in that accident I heard about on the news. Her other friend, the other one who survived, hadn't come back yet. I was surprised she was in that accident and walked away with barely a scratch…I take that back, her arms, legs, stomach, chest, and head and her left eye were covered in bandages.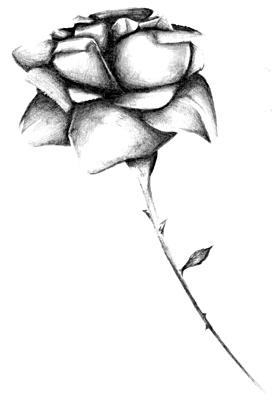 © Yisrawayl G., Philadelphia, PA