Our Future, Uncertain
April 9, 2012
Unknown, mysterious, clouded.
Inevitable, enigmatic, shrouded.
The future is full of uncertainty,
With hopeless attempts to be founded.

Always trying to find,
The future versus the desired truth in one's mind.
But in all of reality,
The future is just an uncertain time line.

The future cannot be told,
As only time can unfold,
Without interferency,
As it's based on an unknown mold.

We all seek to discover,
And much too eager to uncover,
Though the future remains unknown.
But the vast cloud of curiosity and uncertainty continues to hover.

It's inevitable we live in a state of confusion,
As throughout our lives, people have provided a false conclusion,
For what the future will be like,
Actually latent with delusion.

One's future cannot be predicted,
Nor in any way the future be told.
Although it may seem this leaves our future restricted,
It is better to have our future be untold.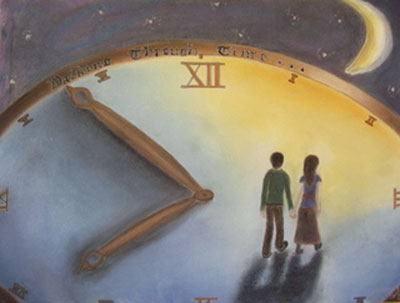 © Carollynn G., Hawthorne, NY