a war inside me
April 10, 2012
Mind racing over a million things at once.
Eyes tracing all the decay and rust.
how did you get here Cecily?
You know this isnt how it was supposed to be.
Running away from everything in sight.
Letting that dark part of you win tonight.
Screaming, crying, pounding
Spinning, twirling,
drowning.
Breathing in all the chaos.
Cant you see your the only one at loss?
Poor little girl you'll die alone and cold.
Your not a f***ing princess, welcome to the real world.
Destruction is all you were built for.
you lost your chance of anything more.
Can you make it through the night?
Or are you just gonna run away from another f***ing fight?
Twisting, turning, cutting
Running, silence, nothing.
This is what you asked for isnt it?
This is your f***ing prison so live in it.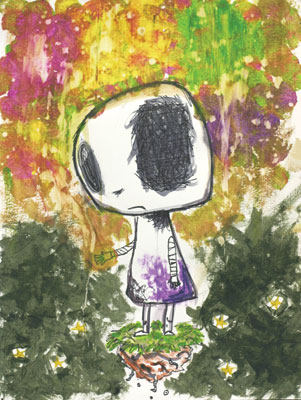 © Ashley W., Port Charlotte, FL