She Is Beauty, She is Love
April 5, 2012
Nature's most striking beauty is the rose.
Her nectarous essence delights every nose.
Her satiny petals are very delicate,
And her deep red color is more than immaculate.
Her beauty is truly unique,
And her stem of jade; very sleek.
Her sharp thorns will protect her from danger and she is sure
She will be safe from each creature from which her beauty will lure.
She is the last rose of summer, and her departure is near.
She has been love and is love for people who are dear.
But now she has wilted from each passing day,
And her last petal spirals down to the earth to decay.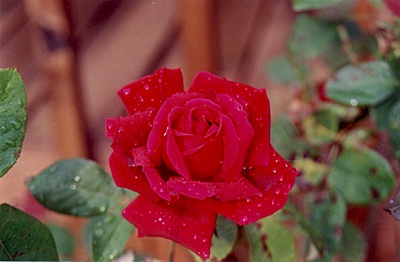 © Jami U., W. Hempstead, NY