Your Tiny Hand
March 27, 2012
Your tiny hand squeezed mine,
I felt our hearts intertwine.
I didn't want to let you go,
My sister started screaming no.
Your pink skin was like a rose,
I smiled at your tiny toes.
I couldn't cry,
I wondered why,
You seemed so far even though you were nearby.
We didn't even give you a name,
We knew you wouldn't be here long even though you came.
I wonder what you would have been,
Popoo could've taught you to play violin.
It was peaceful, you didn't cry,
I wonder if you knew you were going to die.
I couldn't handle all the stress,
You caused my family such distress.
I wanted to have been mad,
But all I could feel and be was glad.
What we didn't know, our mistake,
Was that you would die and my heart would break.
You were a few hours old and my first niece,
Everyone was in chaos, but we felt peace.
I heard a steady beep,
I wondered why,
My family members started to weep.
I said good-bye and hoped to see you again,
But when weeks passed I wondered when.
My mom looked at me to tell me that,
My little niece wasn't coming back.
For she had gone to be with God,
I was so shocked, all I did was nod.
I was so little and don't remember much,
But I'll never forget that tiny little hand touch.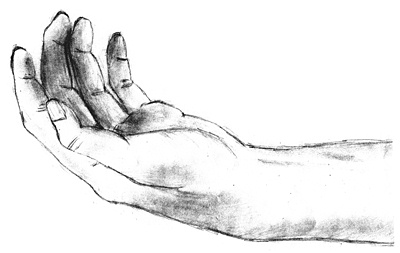 © Shana G., Cross Plains, WI