The Soldier
March 8, 2012
Hey boy where ya been,
Just stopped by to see a few friends,
And I haven't seen you in a while,
You left this town with a big old smile.

We talk a few times here and there,
I can't help but wonder what you're doing out there.
Are you being bad,
Are you having fun blowing up things one by one.

When you coming back

I don't know
I miss you

Girl I know
Will you make it home safe

I hope so....

~Instrumental~

Chat pops up so I talk,
Sign goes to busy but we don't stop.
I talk about my problems over here,
But they seem minor to what's over there.

Times are different, 8 hours apart.
Some times it gets hard to talk.
We make it work while we're falling apart.
No mean things are taken to heart.

Get some rest

Girl I can't sleep. Got a 24 hour shift this week.

~Instrumental~

You've got work, go to bed.

I'd rather talk to you instead.

My lights go out at a quarter of 2,
Wake up in four hours trying to look new.

I'm so tired

Girl I told you
I couldn't go to sleep thinking about you

~Slowed~

Hey boy where ya been
Just wrote a letter to check back in
It's been 3 years since you left home
Come back soon
I'm all alone.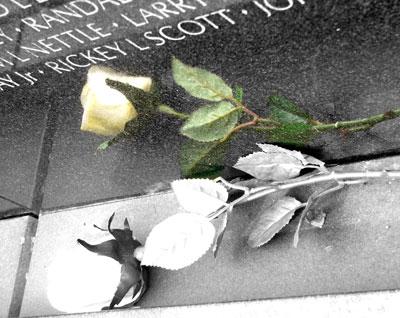 © Kimber E., Yorktown, VA