A Marine's state of mind
March 9, 2012
Never heard but always misunderstood
I fight for your freedom
And in return all I ask for is respect
But what I get is not what I expect.
I come back home to my people
And find out they don't support what I do.
I'm out fighting for you while my family stays here at home
Never knowing when the next time they will see me,
Or even knowing if they will ever see me again.
My family goes through all this seeing the people of our nation,
The nation that I defend going out and criticizing what I do.
These people of my nation.
My home I choose to defend.
But still I choose to call this nation my home.
And if anyone asks,
I say I'm proud to call myself an American.
And no one will change my mind no matter how hard they try,
I will always defend this nation until the day I die.
I live for this nation, I serve my nation.
I'm proud to be a United States marine!

Semper Fi, Do or Die, OOH RAH!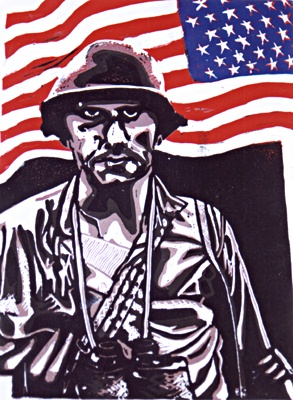 © Troy W., Kannapolis, NC