Can you see her?
March 6, 2012
She spends hours infringe of the mirror, all
For a guy that will never see her.

Her ebony soul is so transparent,
Even the darkness doesn't see her.

Frightened eyes of a child, imagination
Goes on for miles, maybe, he can see her.

Ghostly essence and a hope for something.
Screams of aggravation; can you see her?

A warm mothers touch turned to freezing ice.
Ashamed of her daughter; does she see her?

A rattling cage, begging to be released.
Throat growls; why doesn't the world see her?!?

My name is Paige and I'm so confused.
If I was born alive, why can't he see me?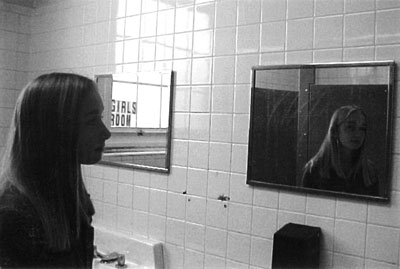 © Jill H., Pompton Plains, NJ