The Spawning of Your Evil
February 12, 2012
There's a man within the mirror, staring back at me.
His eyes are full of terror, I must set him free.
Blood thirsty he is drained, condemned to skin and bones,
Heartbroken and in pieces, no need for sticks and stones.

Here's your only warning, he writes upon the glass.
First the young then the ignorant, the best, like you, are last.
Now chain away your heavy heart, you absent-minded child.
Listen to the angels sing, and set your spirit wild.

Run away into the night, he bellows with a smile.
You'll be caught, and you'll be killed, but you have a little while.
They burn your joy all up in flames, your bravery and your pride,
They cut down everything you have, and take what's left inside.

Don't try to take a risk my dear; it gets much worse from there.
They'll take away your right to live, and drown you in despair.
An example my small child, hark to this story true,
I am not a spawning of the evil, for I am merely you.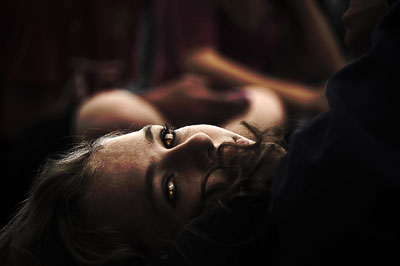 © Calvin C., Salt Lake City, UT