His Pain
February 16, 2012
When I was just a girl of four
I had never seen such gore
As that one day I was walking
And I saw a man they were mocking.

Blood covered his tangled hair
As they beat him without a care.
He had a crown of thorns upon his head
And he stumbled as if never fed.

I asked my mama why he'd done.
She sighed, "Sweetie, nothing they're only having fun."
My little mind, this tragic site, could not comprehend.
This wasn't something even Mama could mend.

As we walked through the crowded street
I saw him carry a huge cross, what a feat!
Each time he fell, all they did was jeer,
The evil and hatred in their eyes caused me fear.

They were calling him a king
Which made me think they should sing
And bow each and every head
Instead of make him almost dead.

As I watched through a tear filled eye
As his poor man slowly started to die,
I couldn't understand why
No matter how hard I did try.

It wasn't for many years
And when I found out, it brought more tears.
All they did to him was because of me
That man was Christ, the Heavenly King!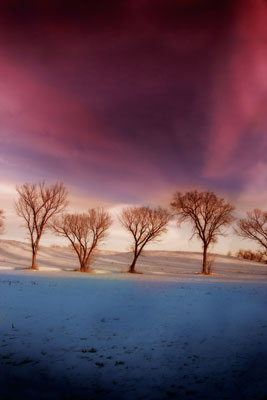 © Elizabeth H., San Bernardino, CA