Beep.
February 22, 2012
Beep, beep, beep, beep
The heart monitor mocks me,
We all stand there, me, my sister, my dad,
my mom, all of my family just waiting for the
dreaded minute when my papa passes away.
We all start to talk about his life and how he was,
Him singing all the time, his nicknames for us, for me
"turkey" his smile and his energy. He never said that he
loved us, but he just wasn't that kind of person, he was
saying 'I love you' the best way he knew how.
Beep, beep, beep, beep
I look at the monitor and an evil face comes up… we know…
his time of death is near. We all start crying even
Harder when he starts to hold my hand and squeeze it the best
That he can, I know that he loved me, and everyone else in that room.
Beep, beep…. The heart monitor stops, the nurse walks in
Checks his pulse, then says, "Time of death June 10, 2010 11:15 p.m."
We start crying like a baby even harder, we all will miss him but we
all know that he is in a better place now. R.I.P papa, I love you.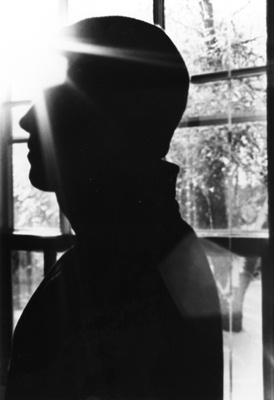 © Megan M., Rives Jct., MI