A Day In The Life Of...
January 19, 2012
A Day in the Life of…


Rough carpet is cold, hard
It's the colour of mud.
Eating guacamole with mom,
Watching a movie,
The smell of dip,
Wafts throughout the air.
As we watch, we look at rabbits.
Because I want one.

A small vibration startles me,
I realize that I forgot my conversation.

"You're so nice,
Extremely beautiful,
You the nicest most interesting person
I've ever talked to,
I love to be around you,
Just thinking about you
Makes me happy,
And I could literally
Go on all night,
About you."

This shocked me.
Not because it was spontaneous.
It wasn't,
But the fact that he feels that way,
About me!
Made me so happy.
I can hardly tell you,
How happy I was.
I re-read that sentence,
Like it was something written on the Holy Grail.
Then I realized I should respond,

"Oh wow,
I didn't expect that
Thank you,
You have no idea how happy you just made me"

I couldn't believe how lucky
I was,
To have someone like him,
Just to myself.

"No thank you,
If you hadn't started talking
To me,
I wouldn't be nearly this happy
As you make me."

"So what made you
think about this subject?"
I asked slyly.

"I was just wondering how I got so lucky."

My mother didn't say anything,
If she happened to have seen
That dorky smile on my face.
His made my smile grow,
Like an oak,
Big and strong.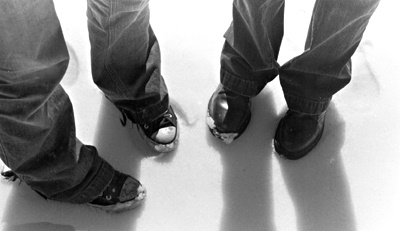 © Elana N., Marblehead, MA