Peace Puzzle
January 21, 2012
How are us kids supposed to know what peace is
When all we have is the pieces and pages
of a time when our great nation
didn't fight in wars

My little brother was four and I was seven
do you think either one of us remembers what heaven's like?
Or when the country was at peace?

Was there ever a time we didn't have to worry about security being breached?
Or go through layers of it just to fly on an airplane?
Fear's all that remains
To previous generations it's insane
That we didn't know the calm before the terrorists
But it makes sense if you think about it.

The only things that we can know are the things that we see or read in magazines
or on news channel three, land of the free
has got some documentary playing about politicians fishing for votes who can't agree
on anything or anyone, except they're all about buying guns and dropping bombs
So I turn to Glenn Beck Fox news to see
All of the conspiracy theories of the tea party
Every one's communist and the Constitution is dying
While they're crazy, they're not entirely lying
or completely fake
what happened to separation of church and state
When laws weren't based or made around a Christian foundation
this isn't a Christian nation
We're a mosh pot of acculturation
All of this is cause for celebration,
it's no abomination
We've got troops stationed to protect other religious beliefs
but what about you and me?
We put up our "Holiday" trees and "Holiday" wreaths
And make sure we don't wish anyone of the street a "Merry Christmas"
And peace is forever on my holiday wish-list
Hugs and kisses
instead of hate and punches
Realities of food stamps and free lunches
Affect too many of us to count, and none of us
can really feel what it is but we know that something's missing,
Listen TEACH us what peace is
Don't PREACH it from a pulpit
Pieces of the peace puzzle don't fit.
LISTEN.
TEACH us what peace is
don't PREACH it from a pulpit
PIECES OF THE PEACE PUZZLE DON'T FIT.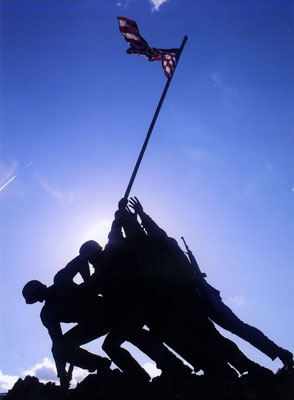 © James M., Glendale, AZ