The Lonely Hills of Aberdeen
January 21, 2012
The green and gilded hills to me
Personify a deity
May they, caressed with modest pride
Be tonight my gentle guide.

The heavy mist, the heavy tide.

The rocks and isles are defined
With a small and starless line
Who passes in the twilight blush
And through the tearing river's rush?

Who nightly brings her cup and brush?

Beneath a sky of mystic grey
Weakening the burnished day
And watching over grassy fold
The Scottish mountains glitter gold.

How did they get to be so old?

These filmy cliffs hang wearily
Beside a black and bleeding sea
Your laughing voice rides on the wind.
Or has my hearing thinned?


Beside a bleeding willow tree
I will always think of thee.

How did I get to be so old?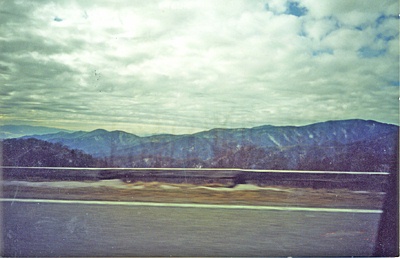 © Valerie W., San Antonio, TX