Lonely as a Soul
January 20, 2012
I wandered lonely as a soul,
that floats in the darkest of night.
When all at once I saw a hole,
tucked in with petals of white;
Beside my love, beneath the moon,
forever sleeping to a silent tune.

Counting as the stars go by,
alone beneath the milky way.
Connecting dots on an endless line,
beside my love I will forever stay:
And for a moment you were here,
later replaced by fallen tears.

The flowers may wilt; but the grass
will always grow:
A silent prayer whispered,
beneath the weeping willow.
She cries- and cries- but never leaves,
hoping return of the love she grieves.

Hand in hand, vow death do us part.
But I shall never go,
from the half of my heart
that made my veins flow;
And if I die before I wake,
I pray thy love, my soul to take.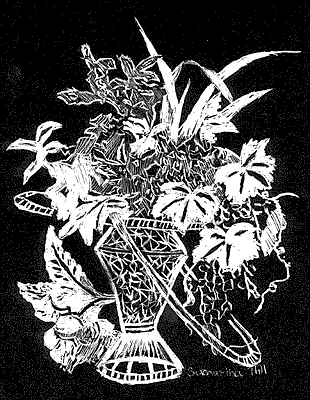 © Samantha H., Gulfport, MS