Collateral Damage
January 20, 2012
What's wrong with world.
Haven't you heard?
We're bombing each other.
Always undercover.
Never just taking off these masks and just taking it in.
So instead we sin.
It doesn't matter what race, religion or color you are.
It only matters what's really-
in your heart.
But when people drop bombs
on the people who matter
We just have to ask if it's worth
the collateral - Damage.

What's wrong with the world when a soldier comes home from the fighting and the strife,
And can't even trust his own wife.
That's so messed up.
What's wrong with the world.
Haven't you heard?
People just want to kill every this or that.
Its called racial cleansing people, its called genocide.
Really? you want to kill everyone that practices that religion or has that pigment of skin,
just because you don't like someone who worships the same God, or has the same colored skin.
So open your eyes and just let it in.
Is it really worth the
Collateral Damage?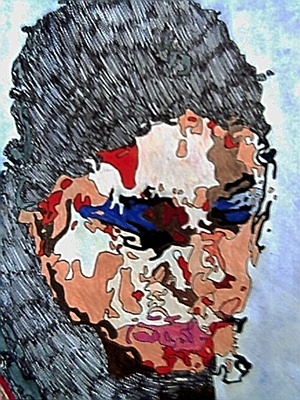 © Sarah A., Morristown, TN